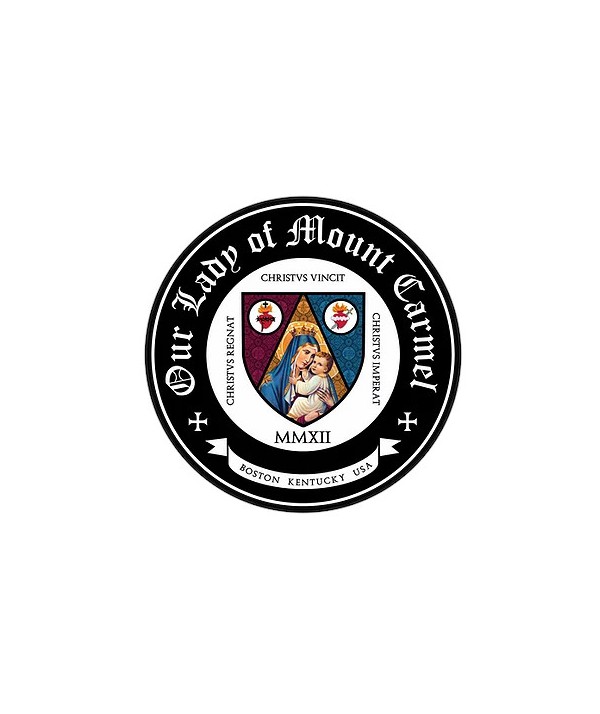  
Seminary Life
"One cannot think about the Eucharist without thinking about the Blessed Virgin Mary, because if she had not pronounced her fiat, we would not have the Holy Eucharist. It is because she gave her fiat that today we have the joy and the happiness of possessing Our Lord Jesus Christ in our tabernacles and on our altars. So, let us ask the Most Blessed Virgin Mary to give us this love that she so admired in her Son Jesus." - Archbishop Lefebvre
The heart of seminary life at OLMC genuinely lies in the fostering of the love of Truth. It is this love of Truth and the clear recognition of the evils attacking this Truth coming forth especially from Rome, steeped in the heresy of Modernism, which motivated Archbishop Marcel Lefebvre to create the Society of St. Pius X (SSPX). He understood the words of Christ well when he said "But let your speech be yea, yea: no, no: and that which is over and above these, is of evil."(Mt. 5:37) He understood well that any compromise, watering down, or the lack of direct and forceful condemnation of the clear errors and heresies attacking the True Faith undoubtedly represented a going above of a "yea, yea; no, no". Since this represented positively going above a "yea, yea; no, no", it certainly, therefore, "is of evil." For love of Truth, these evils would not and was not tolerated by Archbishop Lefebvre, and these evils should not be tolerated by anyone claiming to be a true son of the Archbishop, a true son of the Church. It would be a scandalous lie to make that claim, and this lie would lead to the detriment of the Church and consequently to the detriment of souls.
Like that found within the heart of Archbishop Lefebvre, it is this love of Truth that motivates the seminarians at OLMC today to stand boldly and unequivocally against all of the heresies and modern errors of today, but especially against those of the Second Vatican Council. It is the duty of all priests to preach God's full and unmitigated Truth and to condemn all errors attacking this Truth regardless of the consequences. In order to fortify oneself in the love and defense of Truth, it first begins with the fostering of the love of the Hearts of Jesus and Mary.
The Cure of Ars, St. John Vianney, stated "The priesthood is the love of the Heart of Jesus." At Our Lady of Mount Carmel, we daily seek with all our hearts, minds, and wills the increase of the love of the Sacred Heart of Jesus and the Immaculate Heart of His Blessed Mother, Mary. This ever increasing love gives us the zeal to learn and to profess the true Catholic Faith in all of its resplendent glory as handed down to us from Christ through His apostles free of any taint of error, and we do so at the behest of Truth without regard to the corrupt opinions of modern man, come what may. Viva Christo Rey!